20.09.2021
Peninsula Gardens Improves
Cannabis Cultivation with
Condair RS Series
Precisely, easily managed humidity control creates an optimal environment for every growth stage, ensuring ideal relative humidity ranges for premium cannabis products.
Challenge
"Our new business is growing fast, so we've got to have the right environment for our plants and our staff." This was the key takeaway from our conversation with Jason Shockey, General
Manager and owner of Peninsula Gardens, as his premium commercial cannabis cultivation operation is continuing to grow day by day.
With the right indoor environment – one controlled with precision and care – he and his hardworking team would be able to ensure it continues to thrive.
"The biggest deal for us was looking after the growth stages – they're totally different in terms of what kind of environment the plants like," Shockey continued. "For example, the vegetation stage needs between 70 and 75 percent relative humidity, but the flower stage only needs between 50 and 60 percent. We needed to maximize the growth potential – just without the growing pains!"
Operating out of a new building in Orion, Michigan with no previous humidification system installed, Shockey and his team had a clean slate. Enlisting the help of Michigan Air Products an HVAC manufacturers' representative for commercial and industrial solutions, GreenPath Design an engineering firm that works on energy-efficient plumbing & mechanical solutions, and Rolls Mechanical, a local installer specializing in Condair products, it was time to elevate the potential of their commercial cannabis cultivation facility.
In order to maintain tight humidity control, Michigan Air Products and GreenPath
Design recommended the Condair RS Series with solid state relays, which are
able to control to ±1% RH. Given the lack of sheet metal duct in the space, it was agreed that blower packs would be the best way to disperse the steam.
Jake Hoogterp, PE, Sales Engineer
Michigan Air Products
Solution
"We narrowed it down to two Condair RS Series humidifiers with blower packs," Shockey says. "The price-to-performance ratio was bang-on for us, they're sleek and easy to look after once you learn the ropes, and they're a breeze to clean – that last point is a big deal to us. You'll see on our Instagram account, @peninsula_gardens, that we promote the importance of having a clean, organized growing environment."
Since watering cannabis plants directly –usually more than they need – can increase the risk of mold spores and disease spreading between specimens, the Condair RS series was more than a safe bet to provide consistent hydration. These high-precision resistive steam humidifiers are both performant and incredibly user-friendly, designed for hassle-free cleaning and energy efficiency. Dedicated scale tanks collect unwanted mineral deposits and can be cleaned out easily. Along with a premium heating element, it was the ideal choice for Peninsula Gardens' commercial cultivation needs, where accuracy translates directly to profitability and peace of mind. Overall, the project took from November 2020 to May 2021 to complete before going into full operation.
Results
"We've had the setup running for a couple months now, and it's been a huge help!" Shockey says. "Room by room, everything is dialed in where it should be, so we have much tighter environmental conditions. Our products and people have never been happier."
In addition to the disease prevention and optimal growth benefits, Peninsula Gardens has experienced considerable energy and time savings. The reduced maintenance requirements – all without sacrificing system performance or indoor air quality – has helped the team focus on producing the highest-quality cannabis goods possible.
"You can't call yourself a premium producer if your facility isn't up to snuff," Shockey says. "We're super pleased with the way everything's been working – being proactive pays off!"
Back to the News overview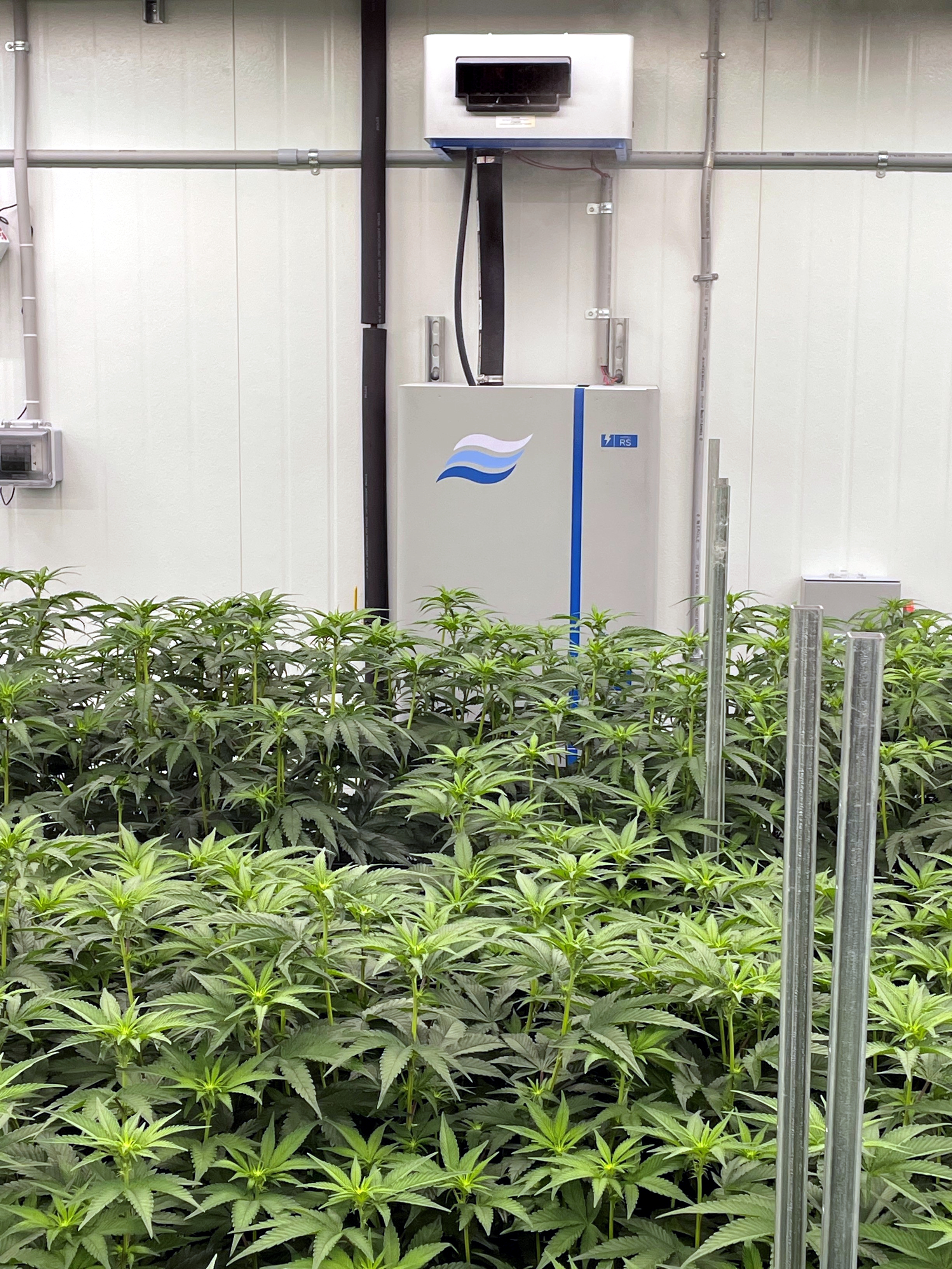 ---
---
---